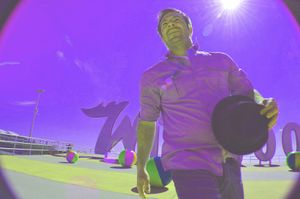 Scott David is the author and composer of Become the Ocean, a hybrid philosophical-musical resolution album to quirks and questions, those that burned in a mind for 20 years in the making.  The complement musical album is OUT NOW! Available on all platforms.
Scott is currently planning a tour for late 2020, and is preparing to Become only an Ocean with the humans he is supposed to encounter.  Below is a general bio about the Scott David musician and creator.
Scott David is a saxophone-playing singer-songwriter in North Central Ohio. Scott began jazz and classical piano training at age 5, drums and saxophone from age 11, and acoustic guitar at age 15. Scott's composition and songwriting career began in high school, where he skipped lunch most of the time to write music and compose and arrange full scores for for jazz band, classical piano pieces, high school drumlines, and saxophone ensembles, in addition to winning a national songwriting contest and a variety of talent showcases for original songwriting and performance.
At Ohio Northern University, Scott met Brendan Breen, Eric Zint, and Chad Kellogg (Hudson Chase) and Mace Byers (Grey Daze, later to become Linkin Park) and formed the group
Woodside Quinn
. Toward the beginning, Scott served as the saxophone and piano player for the Cleveland five-man funk acoustic jam, Woodside Quinn (The Cleveland Mint, 2000). After touring for a few years with WQ in Ohio, and later the east coast, mid-west, and middle America (literally Omaha), in addition to the NACA College Circuit, Scott decided that he wanted a more active role in songwriting in his own style, so Scott relocated and began his solo project out of Kent, Ohio. Here, Scott focused on molding his style and songwriting, as well as honing his performance skills with an acoustic and his voice. Scott performed for about a year in and around Kent, and decided to experiment. In 2002, Scott recorded his first solo album, "Four North".
In 2004, after meeting an electric guitar player from Wooster, Joshua Sheets, Scott and Josh played gigs as Common County, later to be formed into his second band,
Sharktooth Grin
. The Scott David solo project was put on hold as Scott and Josh, along with his brother and a few other musicians decided to play in the region including Wooster, Cleveland, and Columbus, Ohio.
During this time with STG, Scott's musical style picked up some edge and grit. Upon realizing more rustic approaches to songwriting, Scott decided to return to his solo project after 3 years and began another round of training and songwriting. He recorded
Scott David TimeFabrica
in 2007 (unreleased) in effort to articulate to a listener a more evolved style and performed songs on this record in local coffee shops and other venues in Ohio. This record had an experimental sound to it, and was, in his opinion, a bit more electric than he is as a musician.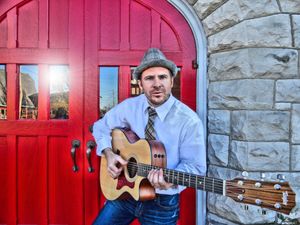 Late in 2011, Scott David met a ukelele player Rumi D. and the two performed as a duo for a few years. Rumi was featured on Scott's 3rd album  
"I Won't Stop"
.  With a style self-declared, self-described as "beach jazz pop", Scott David and Rumi D. played showcases on the east coast (Millenium Music Conference, Cape May Singer Songwriter), and performed at a wide variety of venues and wineries in the Midwest.
In the Summer of 2014, Scott and Rumi went separate ways.  During the summer and fall of 2014, Scott returned to solo gigging and continued to perform shows around Ohio. 
Scott plays with Cities & Coasts, Thomas Neptune, Big Space Band, and The Oceans Band currently.
Scott is currently booking for 2020. If you are interested in having Scott perform at your venue as a solo or full band, contact scott@scottdavidmusic.com or scottdavidmusic@gmail.com.
Contact:
scottdavidmusic@gmail.com
scottdavidmusic.com
becometheocean.org